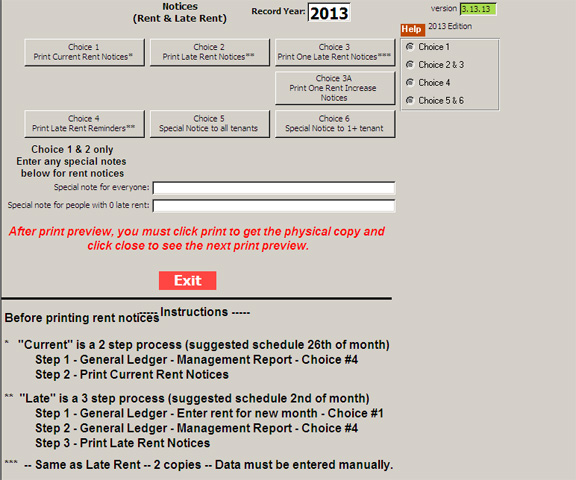 Main menu for sending both rent notices, late rent notices, rent increases and rent reminders.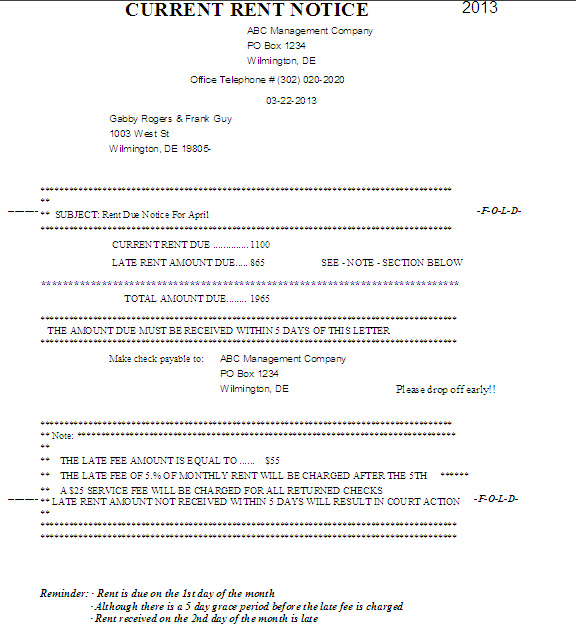 Current rent notice with fold lines for windowed envelopes.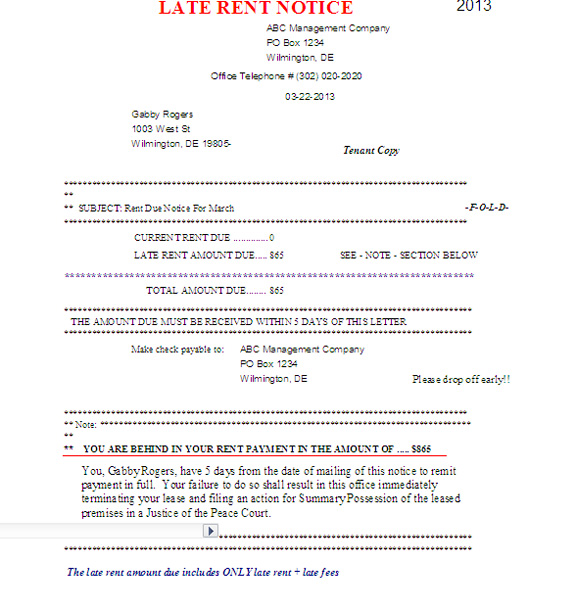 Late rent notices with fold lines for a windowed envelope as well as the landlord tenant code legal verbiage requirement for court action of judgment and possession.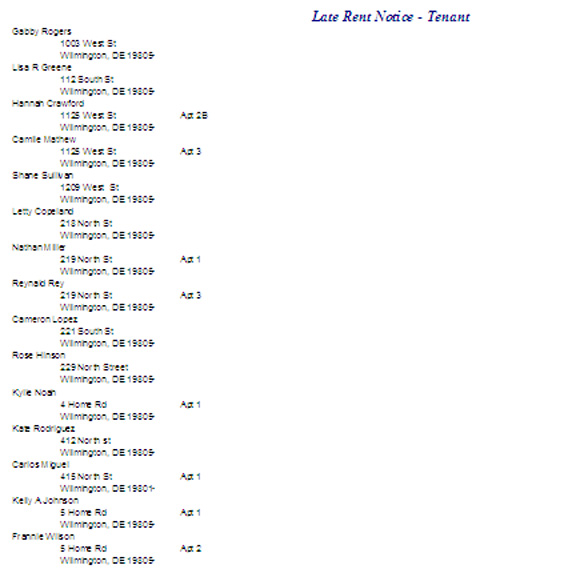 This is the tenant list of late rent notices for taping into the post office book for certificate of mailing.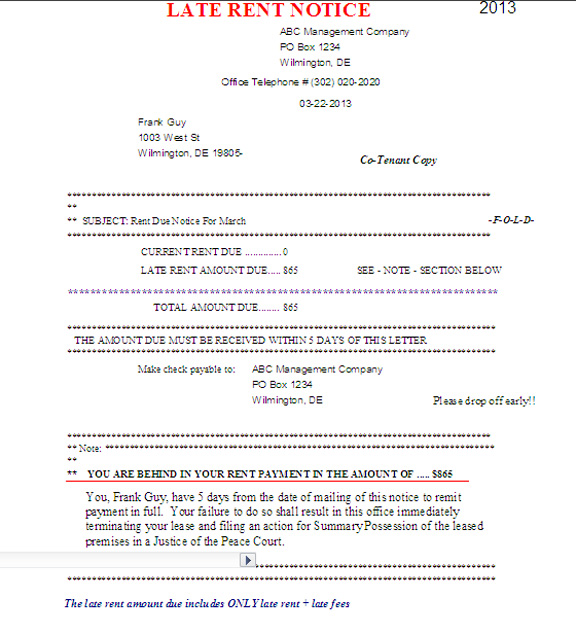 This is the co-tenant late rent notice for past due rent required for dual notification by the Landlord Tenant Code.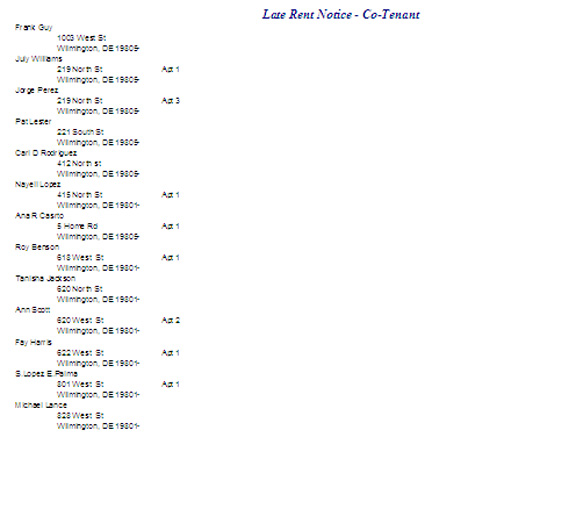 Co-tenant list for certificate of mailing as explained above.
Rent increase notification with the Landlord Tenant requirement for legal verbiage.

Late Rent Notices with Post Office book entries saves time with certificate of mailing.

It meets the new legal requirement of separate co-tenant notification.

No need for labels, just window envelopes