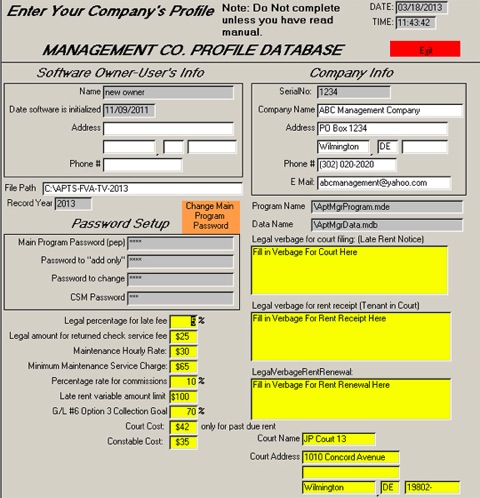 This Company Profile module is the first step in your program set-up and carries through the rest of the program.


The legal verbiage and company costs are variable entries.

Set up the program to provide correct and proper legal verbiage for your state and county requirements. Includes variable fields for legal requirements for late rent notices, late rent fees, rent receipts, maintenance charges, etc

Once set up, your tenant late rent notices and Right of Reservation will have the correct legal requirements for YOUR State and County.