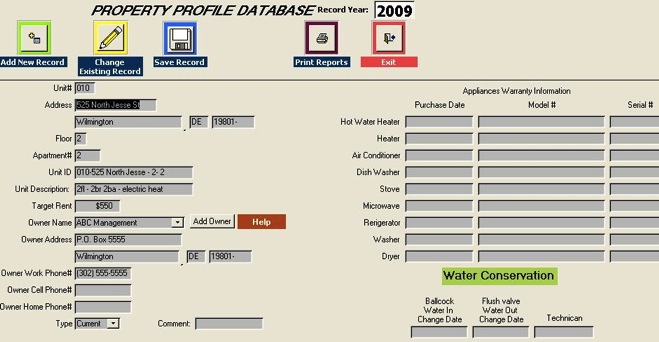 Set the rent target & Track appliance warranties for each unit with Propery Profile: Property Profile report ( Note Names and addresses are not real )


Assists your office personnel rent your vacant units by having a unit description of each unit at their fingertips with a click of the mouse. Immediately see on each unit the number of bedrooms, baths, floor level, and type of heat.

New in version 7.8.09 allows you to track repairs for water conservation, saving significant money in unit water usage.

Ownership and contact information is also listed for units that you manage for other owners.