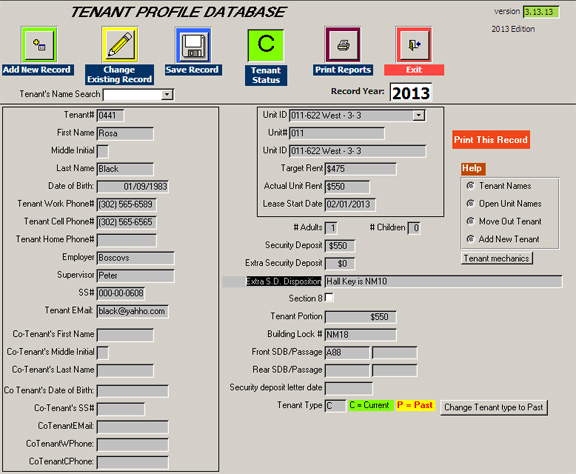 Once tenant and co-tenant info is linked to a unit, it becomes a complete record.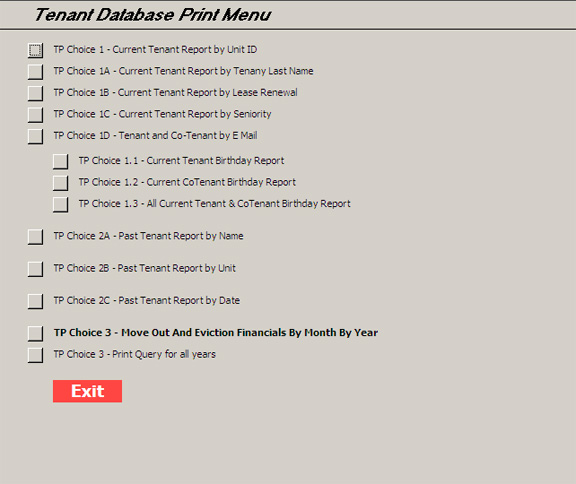 Sorting tenants both current and past is a critical part of management.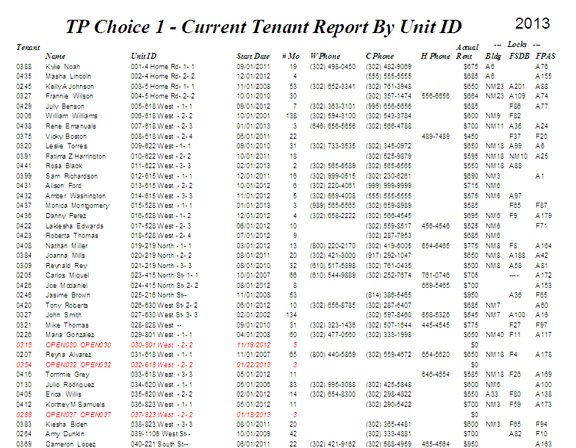 Sorting tenants by seniority, anniversary,and units are often useful.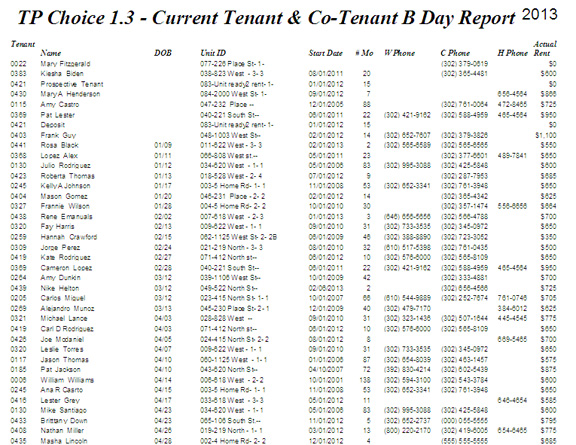 Birthdays are important and cards can be a good way to retain tenancy.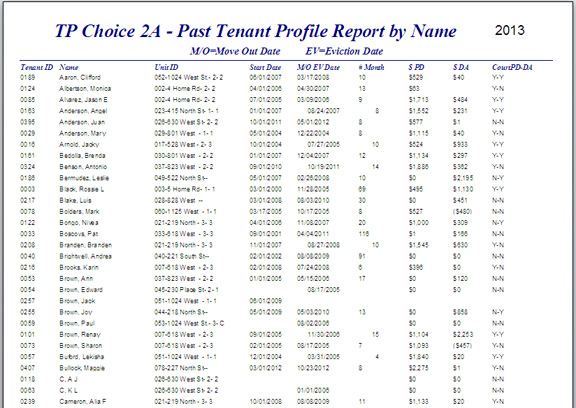 This report captures move out expenses including past due rent and damages associated with tenants.
Tenant & Co-Tenant Links

This module links Tenant & Co-Tenant with unit ID, building and unit lock codes.

Includes all tenant and co-tenant information including E mail address.

Tracks all security and extra security deposit information.

Office personal can supply correct key for building/unit with any maintenance work orders.

Identifies if unit is Section 8, and separates tenant rental portion and HA portion