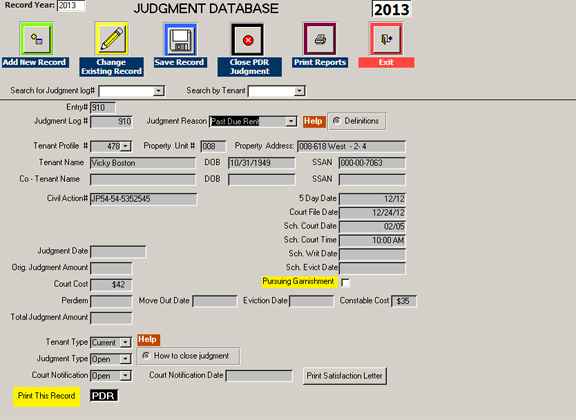 This is the data entry for tracking a in-process judgment proceeding for both past due rent and damages.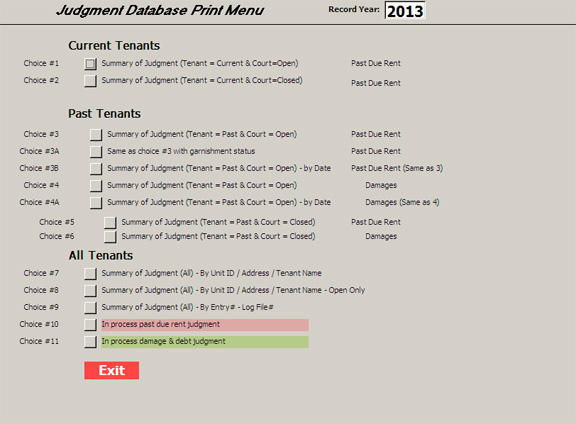 Judgments are of two types (past due rent or damages) and for both current and past tenants.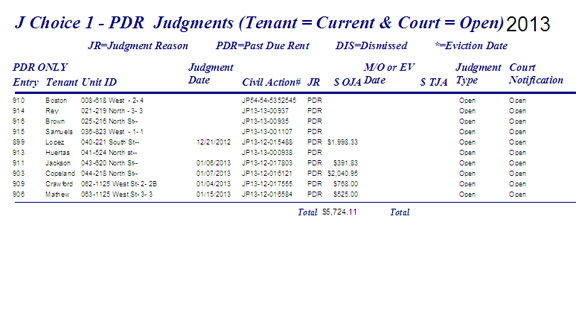 This report covers current tenants and open court status.
Closed judgments for current tenants.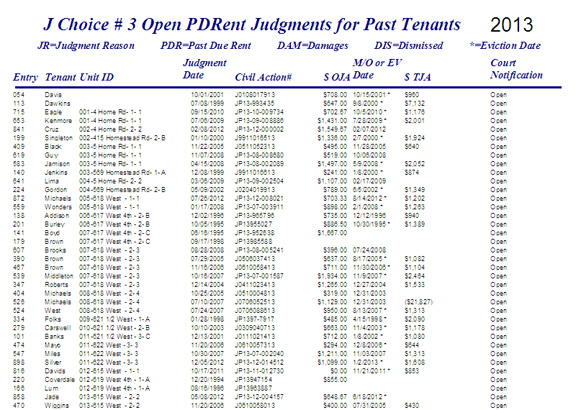 Open judgments for past due rent for past tenants.
Tracks:
Past due rent
Move-out damages
Current & past tenants for closed paid in full
Current & past tenants for open and unpaid

Court filing status form start to finish