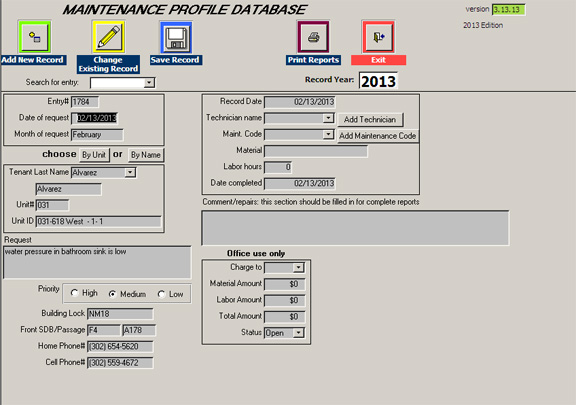 Maintenance record tracking from tenant request for repair through technician completion as well as tracking maintenance trades and final costs chargeable to either the tenant or owner.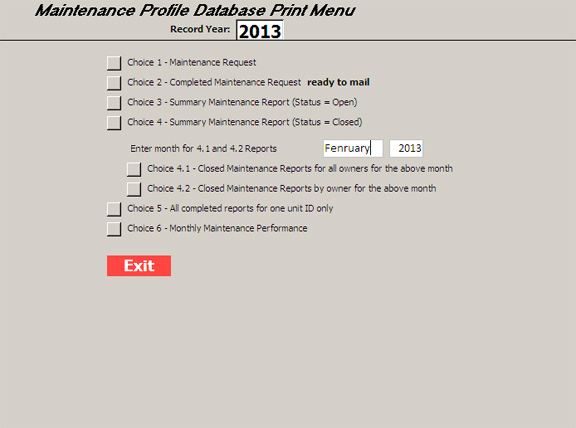 Reports for maintenance personnel as well as tracking of repairs by unit. This monthly maintenance performance can be measured by trade.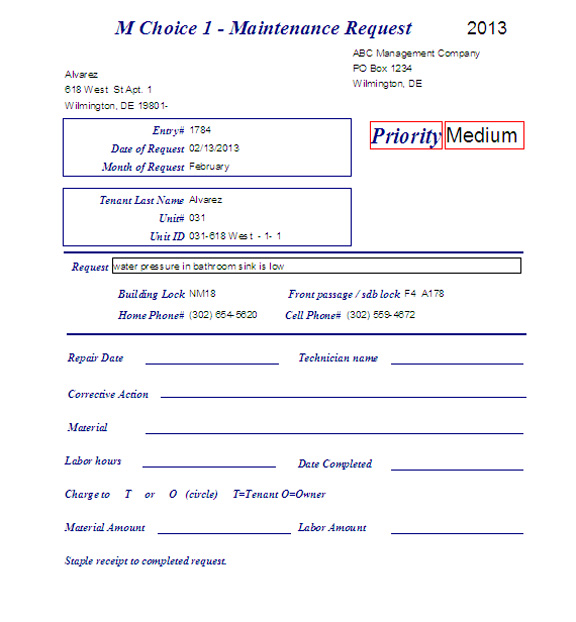 This is a tenant request for the maintenance personnel listing lock information and phone information to contact the tenant when enroute to complete the repair.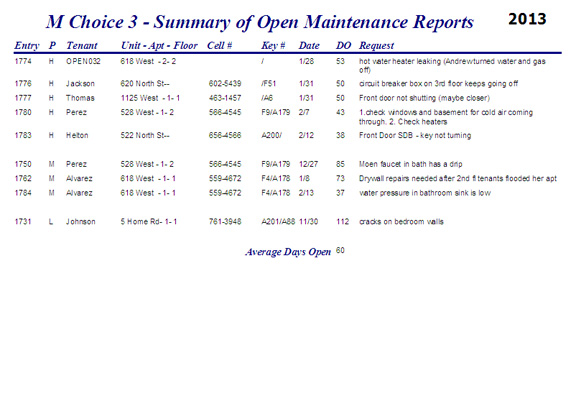 Report of open maintenance requests with the number of days outstanding. (In this case, shows a lack of maintenance, the average days open should be between 3 and 10 for all work orders).